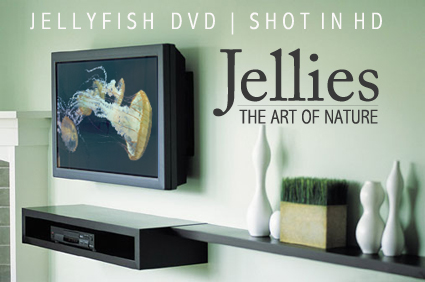 >>works on ALL TVs and in ALL DVD players, including Blu-Ray.<<

ALL NEW! Turn ANY TV into a spectacular aquarium filled with soothing and relaxing Jellyfish, with the new Jellies: The Art of Nature DVD!


Delicate tendrils of color sway and pulse with the rhythms of the sea in this spectacular collection of captivating jellyfish.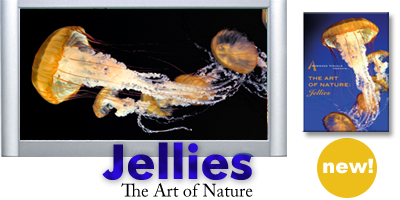 Filmed in stunning High Definition and featuring over
2 hours
of incredible footage, The Art of Nature: Jellies is a vibrant exploration of the beauty of life and the sea.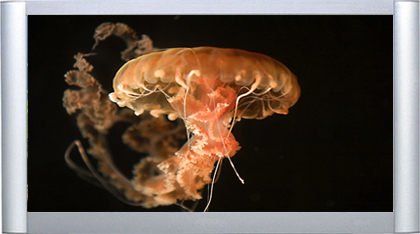 The DVD features several of the world's most aesthetic Jellyfish species, including the Mastigia Jellies with long, flowing red and blue tentacles and the delicate Moon Jellies, whose luminescent white hues accent the sculptural beauty of their forms.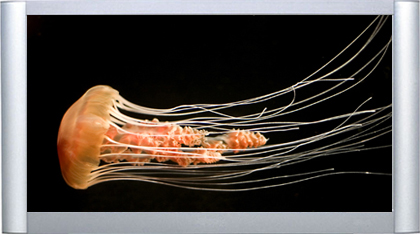 The spectacular widescreen images were captured on a professional High Definition camera, producing images with rich color and excellent depth of field.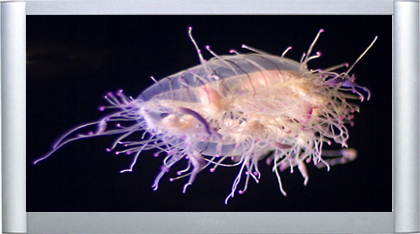 A special features menu offers several fun display options, including color corrected Jellies with fiery red or emerald green tones, as well as wave imagery and schooling blue mackerel.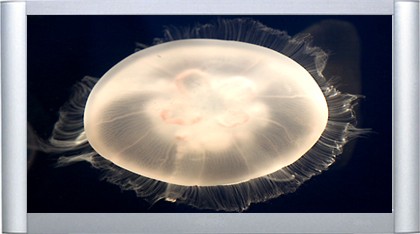 Three relaxing soundtracks are provided for your listening enjoyment: classical, chill-out or new age.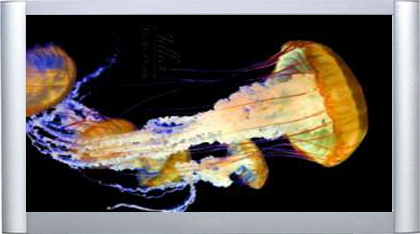 While the Jellies: Art of Nature DVD is mastered in widescreen format, it will work on ALL non-widescreen TVs without stretching the picture or adding ugly black bars to the tops or sides of the image.
The Jellies: Art of Nature DVD is the perfect way to turn ANY TV into a spectacular Jellyfish filled aquarium.
The new "Jellies: The Art of Nature" DVD is available now!


This DVD contains some scenes with floatng particles or brief light reflections, which are part of any natural Aquarium.




© 2009 Plasma Window™